You Come First
First is you, second is "method". Your needs come first, and we work together to find out what's working for you, and what else might work. Our clients are adults, individuals and couples, who are experiencing:
How We Practice
Adverse events in our lives can affect our brains, minds, bodies, emotions, beliefs, behaviours and spiritual lives. As individuals we are integrated systems, any of these parts can become affected. But it doesn't end there. A person is both a whole and a part. A whole in relation to our parts (organs, emotions, and such) and a part when looking at where we fit within families, groups & society.
We are not grain silos standing alone on the prairie. We are parts of a larger whole comprising friends, families, the groups we belong to and our cultural roots. This biopsychosocial approach is a unifying glue that provides a cohesive framework to providing professional counselling for people.
---
Trauma-Informed Care
This represents a way of working with people who may have trauma in their personal history. A U.S. study estimated that 50% to 70% of people have a trauma history and that 90% of people seeking mental health counselling have a history of trauma. Trauma-informed care means practicing sensitive ways of engaging with a person who may be impacted by trauma, whether or not the counsellor knows it. Trauma-informed care has an emphasis on your safety, choice, and control.
---
Therapeutic Approaches
In terms of therapeutic approaches, we include post-modern approaches such as Solution-Focused Brief Therapy and Narrative Therapy, as well as Emotion-Focused Therapy, which is an existential-humanistic approach.

Both Solution-Focused Brief Therapy and Brief Narrative Therapy work well with our Session-at-a-Time Counselling service.
---
A basic tenet in Solution-Focused Brief Therapy is that you have the resources, strengths and problem-solving skills to make improvements in your life. The counsellor's job is to help you identify your resources and leverage them, so that change can happen efficiently and effectively. Solution-Focused Therapy tends to be shorter in duration, generally up to six sessions or so.
---
Narrative Therapy helps clients uncover their values and the skills they have that are associated with those values. Living these values helps you to overcome today's problems and those in the future. Working together client and counsellor co-author new narratives about the client drawing on the history of those values. The client rewrites the story of their life. Narrative therapy is not necessarily a short approach, it can go over several sessions, but it is also effective in single session and brief engagements.
---
Emotion-Focused Therapy systematically but flexibly helps clients become aware and make productive use of their emotions. Emotions can adapt and start to become troubling due to past traumas and also because we are often taught to suppress or ignore our emotions. Emotions are instructive, telling us what to do in various situations.
Emotion-Focused Therapy helps clients to experience difficult emotions in a therapeutic environment. This helps you get to the bottom of the emotional content and get better control over your life. Emotion-Focused Therapy typically takes place over 16 sessions.
Existential-humanistic approaches examine the choices we make to develop purpose and meaning in life. Events in our lives can rob us of this purpose. We can often struggle to make sense of what's happening.
---
We can work together somewhat eclectically, bringing together useful pieces from different therapeutic approaches. Working together we explore new aspirations, and new directions for your life.
---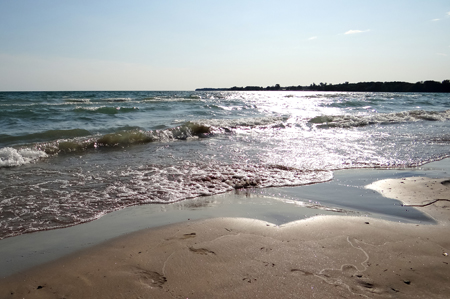 You can take steps to feel better. You don't have to do it alone. Getting started is simple and has no obligations on your part, other than picking up the phone, or writing an email. Beach Grove Counselling is here to help.
Have a look at our Getting Started page, or reach out directly to book your complimentary, 20-minute, introductory session.