Why Beach Grove Counselling

Let's say you have been asked something like "Imagine a place where you feel calm." People often respond with being on a beach, near a lake, by the seaside, along a river. Water and beaches are evocative of calm and peaceful states.
People will also say they are among trees, walking through a forest, strolling through a glade, dell or valley. These places can also surface feelings of serenity and of being connected.
Beach Grove Counselling strives to be this safe place. A place where you can feel connected with another human, a place where you are at the centre, a place of calm.
Beach Grove Counselling is an online counselling service. We work with adults, individuals and couples, who are experiencing anxiety, stress, and depression, grief and loss, work disruption, job loss, career decisions.
You are welcome to explore how we can work with you.
---
About Matthew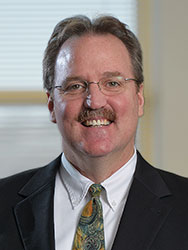 Matthew Asser, MEd, MA, CCC, RP
Principal & Registered Psychotherapist
Beach Grove Counselling
My name is Matthew Asser, and I am the owner of Beach Grove Counselling. Prior to moving to Ontario (many years ago now), I lived in a small community. Like many small towns it had different residential pockets. We lived in Beach Grove, an old beach house community going back a century. Our home was built in the '30s, on three hemlock logs that had long since sunk into the sand. Beach Grove had its own elementary school and was (at the time) a community of teachers, artists, and aging hippies, among others of course.
It was a community that was safe, where neighbours met and talked, and houses were often left unlocked. Kids from Beach Grove would ride their bikes in packs up to the high school in a different part of the town. Our house was often populated by wayward adults, the recently separated, the lonely, and others who felt they were at the margins of society. It was also a joyous micro-community, our house was a safe place.
Beach Grove Counselling is reflective of these memories and values.
---
Qualifications
My work at Beach Grove Counselling is a synthesis of my education and clinical experience in Counselling, with my education and experience in Distance Education and Coaching.

Formal Education
Yorkville University
– Master of Arts in Counselling Psychology (MA)

Athabasca University
– Master of Education in Distance Education (MEd)

Credentials
College of Registered Psychotherapists of Ontario
– Registered Psychotherapist (RP designation)

Canadian Counselling and Psychotherapy Association
– Canadian Certified Counsellor (CCC designation)

York University
– Emotion-Focused Therapy, Level 1 (Dr. Les Greenberg)

University of Toronto (OISE)
– Solution-Focused Brief Therapy & Counselling Certificate Program
(Post-Traumatic Growth, Crisis Intervention, Anxiety & Depression, Couple & Family, Group Therapy, Single Session Practicum, among other courses)

Wilfred Laurier University
– Death, Dying and Bereavement Certificate
(Bereaved Parents of Stillborn and Miscarried Children, Palliative and End-of-Life Care, Spirituality and Religion, Traumatic Bereavement, Bereavement Support Groups, Grief Counselling, among other courses)

University of Guelph
– Advanced Certificate in Couple and Family Therapy Studies
(In progress, expected completion Summer 2024)

International Centre for Excellence in Emotionally Focused Therapy (Ottawa: Dr. Sue Johnson)
– Externship Completed in Emotionally Focused Couples Therapy

Windz Institute (Toronto)
– 5-Day Brief & Narrative Therapy Certificate Program

Traumatology Institute Toronto
– Clinical Traumatologist Certificate (TITC-CT)
– Early Intervention Field Traumatologist (TITC-FT)
– Compassion Fatigue Specialist (TITC-CFST)

Evergreen Certifications
– Certified Clinical Telemental Health Provider (CTMH)

Institute of Certified Anxiety Treatment Professionals
– Certified Clinical Anxiety Treatment Professional (CCATP)

Professional Education
PESI, Inc.
– Transforming Trauma with Emotionally Focused Individual Therapy (Drs. Sue Johnson & Leanne Campbell), 1 Day

Windz Institute (Karen Young)
– Level 2–Narrative Maps, 1/2 day
– Level 2–Multi-Story Listening, 1/2 day
– Level 2–Brief Conversations With People Suffering From The Effects Of Trauma, 1/2 day
– Reclaiming Lives From The Effects of Trauma, 1 day
– Narrative Therapy with Families and Couples, 1 day
– Narrative Approach to Single Session & Walk-In Therapy, 3 days
– 2019 Ontario Walk-In Counselling Symposium, 2 days

Solution-Focused Narrative Therapy (Linda Metcalf, PhD), 1 day

Solution-Focused Brief Therapy for Single Session Therapy, 2 days

PESI, Inc.
– TeleHealth for Mental Health Professionals, 2-days
– Rewire the Anxious Brain—Using Neuroscience to End Anxiety, Panic, and Worry, 2-days

First Nations Cultural 1-Day Workshop: Niijkiwendidaa Anishnaabekwewag Services Circle, Peterborough

5-Day Dialectical Behaviour Therapy (DBT) Intensive Training, Sponsored by Kinark

ASIST—Applied Suicide Intervention Skills Training: LivingWorks Education Inc., 2 days

Mental Health First Aid: Mental Health Commission of Canada, 2 days